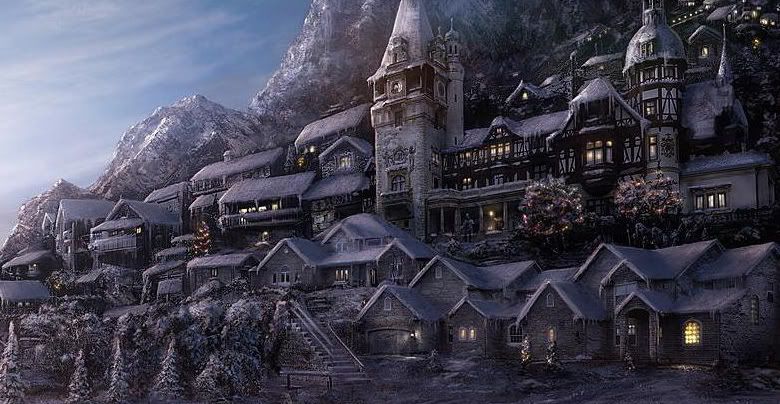 Akranes Academy
A Kingdom Hearts based roleplay
The Keyblade
One legend says its wielder saved the world, while another says that he wrought chaos and ruin upon it.
Its origin is shrouded in mystery. In some parts of this world there are brilliant minds who seek out those whose hearts are capable of tapping into the mystical power of the keyblade. They seek to train and educate these young minds in hopes that they will wield their power for justice. However, not all keybearers walk the path of Light.

The snowcapped peaks of a vast and glorious mountain range of the far northern stretches of the world houses one of the last sanctuaries to those who wish to study the way of the keyblade. Crystalline snow falls from the sky at a steady pace here, and the ground is covered for most of the year in several inches of soft snow. The architecture of the building is ancient; its architect lost in the onward march of time. Several others have been conscripted over the years to add wings and dormitories and whatever else might have been of service one upon a time. What once was merely a building had blossomed into a full blown large scale city, with the graduates often settling in the city to set up stores or lead their peaceful life away from society.

The Academy takes up a large portion of Akranes, but there was a large city square down the mountainpass leading from the Academy. Several brightly lit shops are founded here, each offering many odd delicacies and intricate items collected from travels all over the globe. Beyond the city's limits is naught but ice, cold, and snow as far as the eye can see. The unprepared adventurer can be lost forever beneath layers of ice.

It is the beginning of another semester of classes, and Orientation for new students is being held over the next few days before the returning students arrive via gummi ship. The city is quiet - most shops are closed as business is slowed until the school is back in full swing. The few incoming freshmen are scattered about the city or moving their belongings into their dormitories. The Academy sleeps for now, but in the coming weeks it's sure to be bustling with activity, same as always...

The Role Play:

You are a keyblade user, newly awakened and enrolled at the Academy. In your template you will post the following information: Name, Age (14-18), Gender, Appearance, Keyblade, the keyword "Valorous" as proof you have at the VERY least read this section. Please note that failure to comply with any of these items may result in your termination.


Cast of Characters:
Arius Twillin - Headmaster of the Academy
Durant Oaks - Professor specializing in Combat
Landri Suzuli - Professor specializing in Magick
Dante Shar - A troubled boy whose mind is filled with thoughts of revenge.
Rosemary Buccaneer - A stoic soldier whose skill is great but friends are few.
Valery Valentinia - An orphan caught in destiny's wayward winds.
Neoph Rampart - A lost soul searching desperately for a place to call home.
Gabriel Noware - An optimistic youth eager to learn about the Keyblade.
Sarah Ziarre - A disadvantaged girl whose Keyblade gave her life new purpose.
Kazuaki Akahoshi - An energetic prankster who wishes for the strength to protect his allies.
Gustavo Milano - A hardworking farmer boy seeking sanctuary in the frozen north.



Template


Name:
Age:
Gender:
Keyblade: [from KH1/2/Days... BBS should be avoided but will begrudgingly be accepted.]
Element: [fire/ice/lightning/wind/earth/water]
Abilities: [Be reasonable. You're a keyblade novice. You don't have access to Fira/g/j/a or Omnislash. You do NOT have to name or list your magicks or techniques, but if you want to, then go for it.]
Appearance:
Clothing/Attire:
Personality:
Biography:


Please only apply for this Role Play if you intend to be dedicated to seeing it to completion.

Rules:
Standard Role Play stuff. No Power Playing, no Insta-Hits.
Romance is allowed but PG-13
I shouldn't have to outline do's and don'ts. You're all intelligent, use your common sense.
All rules outlined in the Role Play Section Sticky written by a very intelligent man.
Only one character allowed. Aside from me. I'm special.

Off-Limits starting Keyblades:
Kingdom Key, Kingdom Key D, Way to Da Dawn Keyblade, Keyblade of the Princesses of Heart, Diamond Dust, One Winged Angel, Destiny's Embrace, Oathkeeper, Oblivion, Ultima Weapon (All), Omega Weapon, Rainfell, Stormfall, Ends of the Earth, Winner's Proof, Two Become One, Earthshaker, Darkgnaw, Chaos Ripper, Wayward Wind, Lost Memory, Master Keeper, Void Gear, Xehanort's Keyblade, χ-Blade, Bright Crest, Dream Sword/Shield/Rod [thanks Artie], Crown Unlimit, No Name, Zero/One, Umbrella [Shut up, Igshar]

Taken Keyblades:

Pumpkinhead [Durant Oaks]




Spellbinder [Landri Suzuli]




Three Wishes [Dante Shar]




Stroke of Midnight [Rosemary Buccaneer]




Gull Wing [Valery Valentinia]




Metal Chocobo [Neoph Rampart]




Abyssal Tide [Gabriel Noware]




Glimpse of Darkness [Sarah Ziarre]




Bond of Flames [Kazuaki Akahoshi]




Lionheart [Gustavo Milano]


Example Templates:

Name:

Durant Oaks


Age:

27


Gender:

Male


Keyblade:

Pumpkinhead


Element:

Earth



Abilities




Combat Prowess


Durant is one of the strongest offensively gifted Keybearers that the Academy has seen in many years. His swordsmanship is top notch and he's able to hold his own against large onslaughts of Heartless if need be. His fighting style can be compared to a rockslide. It starts slow with small hits, but eventually he can crush you under the pure strength he has within him.



Magickal Affinity


Durant doesn't delve too deeply into the Magickal Arts. In fact, he only really tends to use a basic Earth spell in combat, plucking stones from the ground or mountainside and firing them at high speeds. Usually he uses this ability as a last resort.



Appearance:

Durant stands just over five feet eight inches and has a relatively thin frame. He has bleach blond hair and pale green eyes. He's ruggedly handsome and clean shaven, often making him appear younger than he really is.



Attire:

Durant Oaks typically wears a tight fitting black shirt underneath his external clothing. This helps him not only maintain body temperature in the frigid landscape of the north but also allows him full range of movement. Over this shirt he wears a vest that's lined with metal for extra light weight protection. He takes pride in the emblem over his chest with doesn't have a scratch on it. He makes that the target of his students. No one has come close to scratching it through all the years he spent at Akranes. His shoulders are covered, but just barely. He wears metal braces to help protect his forearms from attack. He wears loose fitting waterproof pants and heavy boots that are good for trekking through snowdrifts.



Personality:

Durant is a rather temperamental man, not often having the most amount of patience for those who don't listen to his instructions the first time. He can keep his cool around students, but he's been known to be a bit more aggressive towards his peers.



Biography:

Durant arrived at Akranes Academy when he was fourteen years of age and has been living in the city ever since then. He's seen the city change much in his thirteen years, but he's still essentially the same pompous arrogant man he was then. Except now he has skills to back it up.

He doesn't talk much about his past, but is willing to answer any questions students may have about his life.



Name:

Landri Suzuli


Age:

26


Gender:

Female


Keyblade:

Spellbinder


Element:

Ice



Abilities




Combat Prowess


Landri is physically fit, but finds striking opponents with her silver blade to be far too brutish for her tastes. She can hold her own in a one on one duel with her blade, but prefers to keep that skill hidden, relying instead on her brains rather than brawn.



Magickal Affinity


Landri's magickal aptitude is startlingly high. Every test she had been given upon entrance into the Academy was passed with flying colors. Over the years she has learned a plethora of uses for magick, including expanding her arsenal of known spells beyond her innate element. Her ice magic is incredibly powerful and versatile.



Appearance:

Landri is a rather average five foot five with short cropped blonde hair and deep set verdant eyes. Her features are tough, yet gentle, and she isn't one to really wear a lot of makeup. Especially not in Akranes' harsh climate. Her body is thin and lean and at first glance she seems like an average girl. This isn't the case.



Attire:

Landri Suzuli is often seen wandering the halls of Akranes in a blue tanktop without showing signs of being cold. When going out, she tends to throw on a rather large brown jacket which she tends to zip up just below her meager bust. The edges of the jacket are lined with a sort of fur. Her hands are clad in tight fitting black gloves that grant her a better grip of her keyblade in the cold temperatures. She wears a plaid skirt at all times with black, blue, and white patterns on it. She wears black boots and blue leg warmers which cover her calves and ankles.



Personality:

Landri isn't one of the most chummy people around, but she has a soft spot for the students under her charge. She has a sharp tongue and isn't one to shy away from speaking her mind. To people she hasn't met she's rather cold and distant, but she warms up to a select few people, Durant being one of them.



Biography:

Landri has been attended Akranes longer than Durant. She grew up in the city and so was constantly hanging around the school even before she became the owner of a keyblade. She often was found in the library with her thin nose buried deeply within the pages of books of magickal prowess. She had her Awakening around age twelve and has been fully enrolled in the school as long as Durant has - fourteen years.

Now she has less time for her individual studies and instead gets her practice on the field of battle or while teaching new students - something she isn't quite ready for.

http://i47.tinypic.com/e0orkm.gif
Edited by Valor, 26 May 2011 - 02:18 PM.